You've seen the fallout from the Panama
Papers. Now prepare for the shockwaves
caused by The Noriega Tapes!
Preview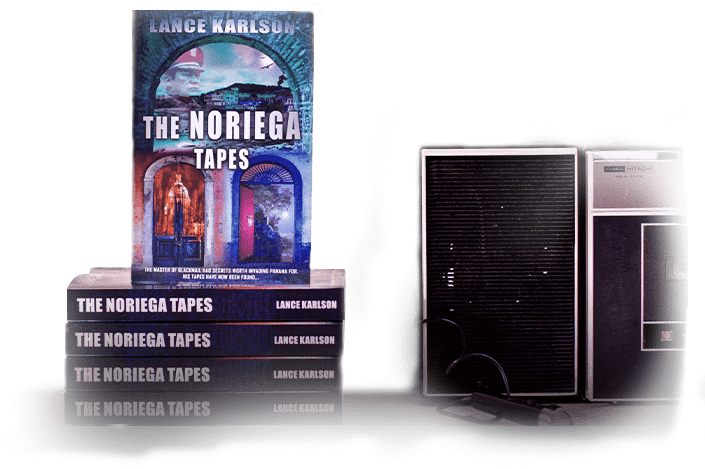 BASED ON TRUE EVENTS
The Noriega Tapes is the 'Narcos of Panama' – a thrilling tale of murder, conspiracy and Caribbean adventure where facts blend seamlessly with fiction.
When an outspoken critic of the Noriega regime is murdered in 1985, the investigations of a fledgling Canadian journalist lead him into the underworld of the CIA. His quest is rekindled a generation later, when an English dancer learns of her mother's previous life in Panama.
The mysteries of two generations blend into an action-packed chase across the Caribbean, where outrageous yet real events lead to a shocking truth that threatens to bring down the highest ranks of the White House.
THE MASTER OF BLACKMAIL
Names like Castro, Hussein and Gaddafi have all haunted the Western world, but none has invoked as much fear in the White House as Manuel Noriega. Unlike his fellow tyrants, the power of Panama's most notorious criminal came not from brutality, but blackmail. A series of secret tape recordings of his dealings with American officials and the CIA became a thorn in the side of the US until 1989, when the government's patience finally ended. As legend has it these tapes were destroyed in the bombing of Noriega's headquarters. But what if they weren't?
Noriega passed away on 29th May, 2017 after nearly 30 years serving sentences in US, French and Panamanian prisons.