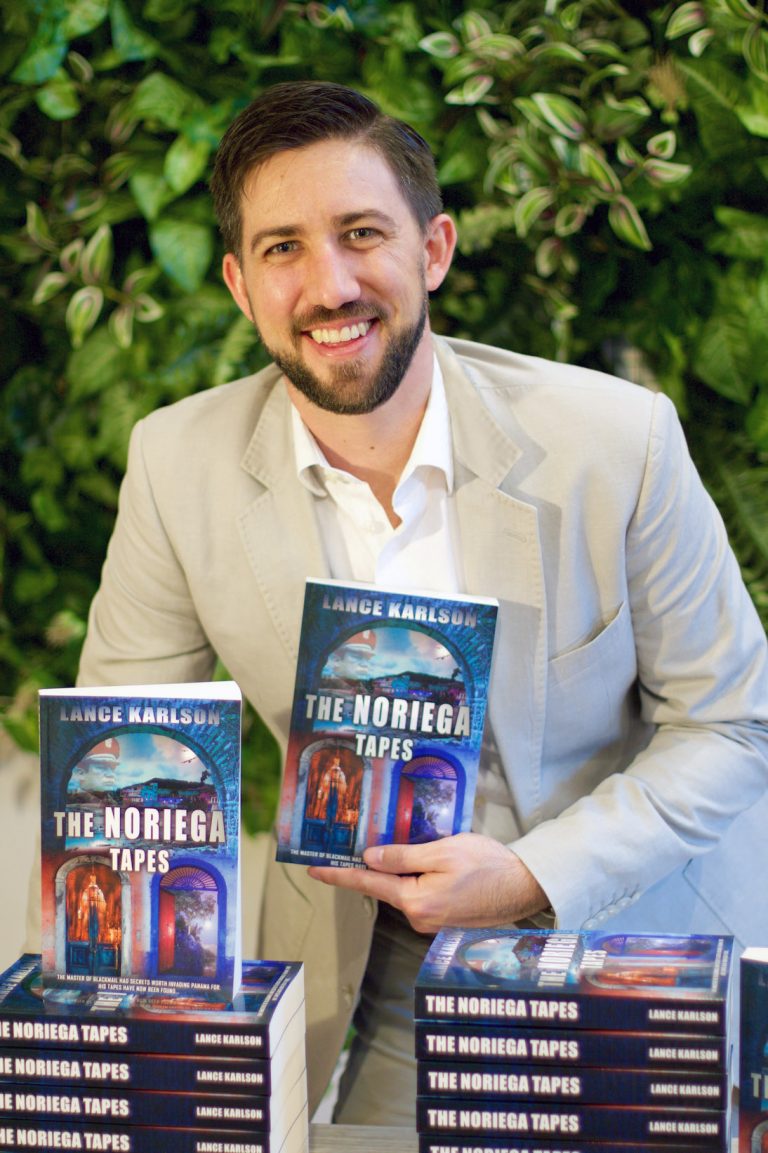 As a geologist I've always had a fascination with Central America – balancing on the edge of the Caribbean plate and bubbling with volcanoes – but my experiences there ignited my passion for a far more reactive history. Namely, the story of Manuel Noriega. What intrigued me most were the stories about 'las cintas'– a series of clandestine recordings used by Noriega to blackmail his way to power. And what happened to those tapes? Nobody knows. The opportunity to fill history with a novel was too enticing to ignore.
My passion for writing has been juggled with a career in mining since studying in Australia and the USA. Writing plays became an integral part of a year as a theatre director and actor at Cornell in upstate New York, but my dream has always been to write novels.
I live in Perth, Australia, with my wife, daughter and beagle. I am currently completing a PhD in geology at the University of Western Australia.
Octopus Ordeal
In March 2021 my encounter with an angry octopus made headlines worldwide. My story was featured on The Ellen DeGeneres Show and other comedy programs, and I was interviewed by Reuters, CNN and the New York Times. My latest interview with local Perth radio can be found here.