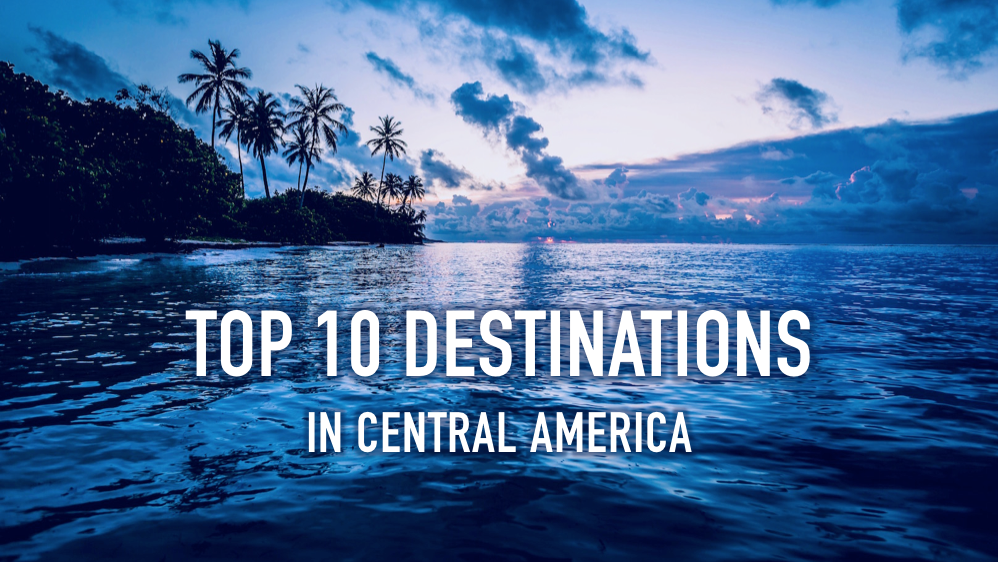 Diversity Central
Central America has long been a destination for backpackers, ecotourists and carefree expats who never left. Its landscape is a vivid array of searing mountains thrust over cavernous valleys, rich volcanic soil and postcard beaches. Every scene is in constant motion – from waterfalls and river rapids to deltas burgeoning with wildlife; forest draped in swirling clouds to volcanoes pumping bursts of threatening smoke. Its landmass is a mere 500,000 km2 (fitting into the USA 20 times), yet the diversity of eye-watering destinations seems endless.
Above and between the incredible landscapes, Central America is a swaggering blend of cultures, languages and dramatic histories. Spanish colonial architecture is dotted between shanties, skyscrapers and Mayan ruins. Stories of invasions, strongmen, corruption and the ever-present USA may weigh heavily on the local psyche, but visitors will find that infectious smiles, positivity and resourcefulness point to a hopeful future.
This article features ten of the most iconic destinations in Central America – both natural and man-made. If you are planning a trip (post-COVID), be sure to add these places to your bucket list. I will declare now that the list and ranking is completely my opinion from personal experiences. Many of the places also feature in my novel, The Noriega Tapes, which is as much an adventure through the jungles of Caribbean backwaters as it is an exposé of true crime and corruption. Be sure to grab a copy from Amazon before you embark!
#10: Caye Caulker, Belize
Once a sleepy fishing island, Caye Caulker is now a fun-loving scuba diving paradise where time and schedules are obsolete. While (proudly) not as a flashy as island destinations further east, Caye Caulker is complete with pristine turquoise reefs, palm trees, tiki huts, lazy jetties and ever-jovial local vendors. Rules and regulations may not always be a priority here, but with a little common sense and caution this unassuming island paradise is (still) refreshingly authentic. The smell of barbecued lobster fills the island at dusk, and the sound of clinking rum glasses continues well after midnight! Many of my experiences at Caye Caulker inspired the setting of Isla De Marfil in The Noriega Tapes.
#9: Antigua, Guatemala
Antigua is a blossoming microcosm of what tourists imagine of Central America; an oasis of Spanish schools, restored colonial buildings, colourful festivals and churches hidden in the highlands. Guatemalans will promptly let you know that this isn't "real Guatemala", but for tourists this destination is a must-see. Homestays with local families are plentifully available, with every corner of the city offering views of smoking volcanoes, lush forests and crumbling stone ruins.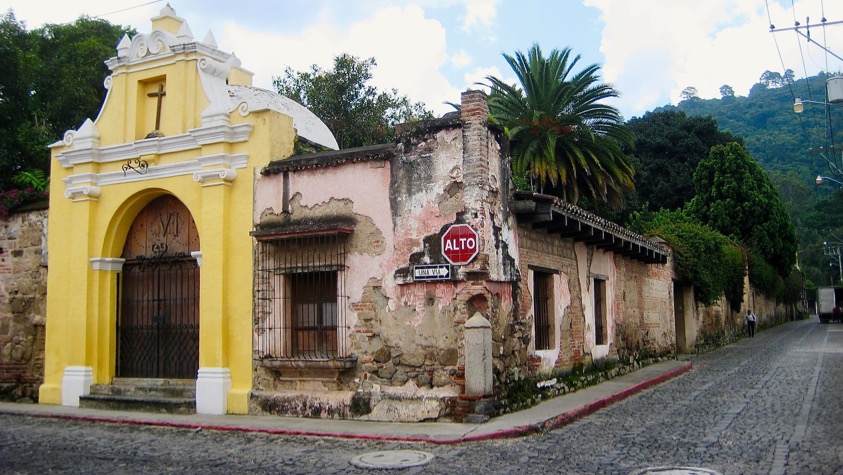 #8: Monteverde Cloud Forest, Costa Rica
The cloud forests of Monteverde in Costa Rica are the epitome of Central America's natural beauty. The sights, sounds and smells linger long after you leave, and are the inspiration for more than a few yoga videos and ever-popular rainforest recordings. While many tourists come to this destination simply for the serenity, the area features ziplining, bird-watching and wildlife tours. The steep terrain and extreme rainfall produce thousands of hidden valleys, caverns, caves and misty jungle sanctuaries concealing a plethora of wildlife. Look out for the rare quetzal, capuchin monkeys and unique orchids hidden beneath the soaring forest canopies.
#7: Bocas Del Toro, Panama
Hidden within an archipelago in Panama's sleepy north-west, Bocas del Toro is a backpackers' paradise. This is the sort of destination where a lonely drink can turn into a night spent with castaways, philosophers, artists and characters with yacht shoes who will talk about anything except their offshore bank accounts. There's no doubt that more than a few deals have gone down in the cabanas and bars of this 'anything-goes' playground. Glistening water and vibrant reefs provide spectacular scuba diving, while remote white beaches provide endless afternoons lounging beneath swaying palm leaves. Remote caves within private farms are also accessible to visitors, however these are not for those easily scared by bats or unique wildlife! The aptly-named Starfish beach is a key destination, and can be reached either by bus or one of many water taxis. The drivers of these water taxis – and some of their colourful pasts – were the inspiration for the character of Rafael in The Noriega Tapes. This is also the location where I first learned about Noriega and conceived the idea for my novel.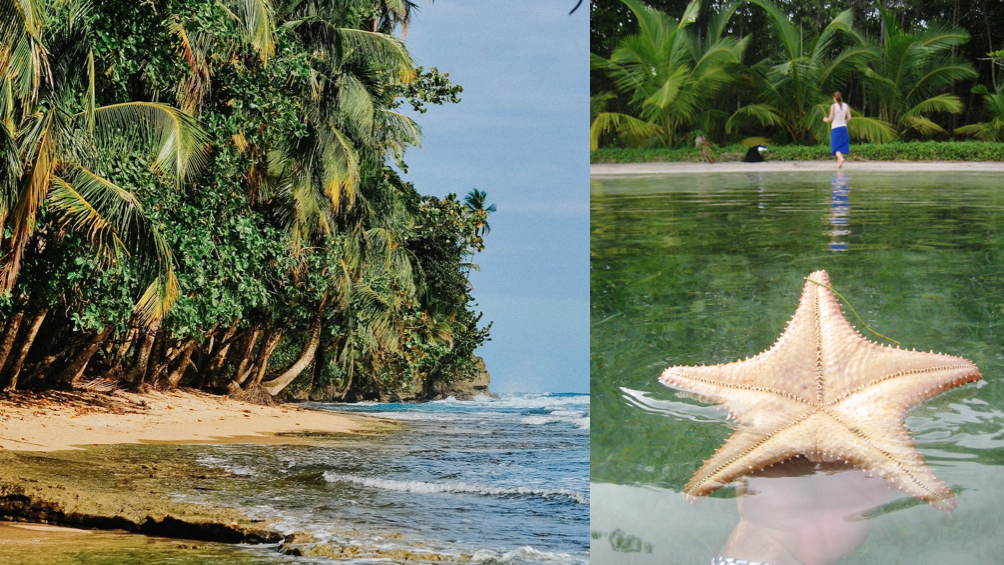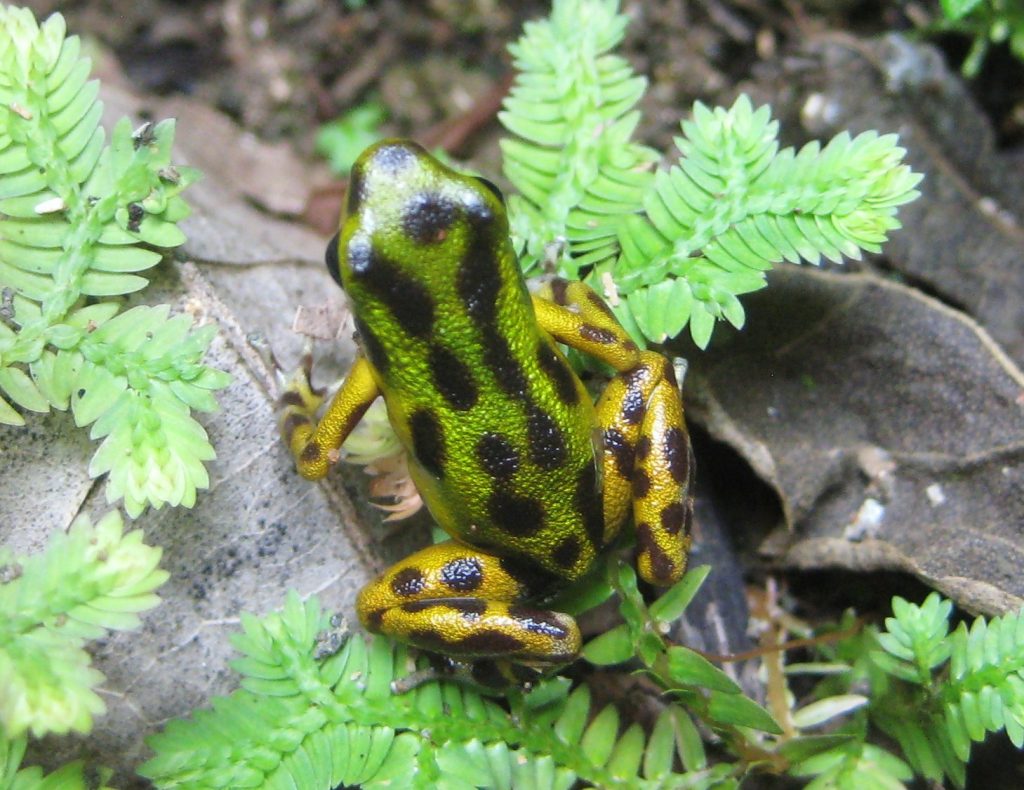 #6: Granada, Nicaragua
Granada is the quintessential Central American city. Rainbow-coloured Spanish colonial architecture and cobblestone streets guide visitors through leafy market squares, churches, art galleries, cigar shops and charismatic street vendors. Rooftop bars filled with students offer panoramic views of storm clouds that build over the Amerrisque Mountains and swirl mysteriously over Lake Nicaragua and the twin peaks of Isla de Ometepe. Granada is an arts and cultural hub, but also a destination for fishing, horse riding, mountain hikes and day trips to the Pacific Coast. A vibrant tour of Granada is featured in The Noriega Tapes, and a fateful evening in the city becomes the catalyst for the novel's final climax in Panama.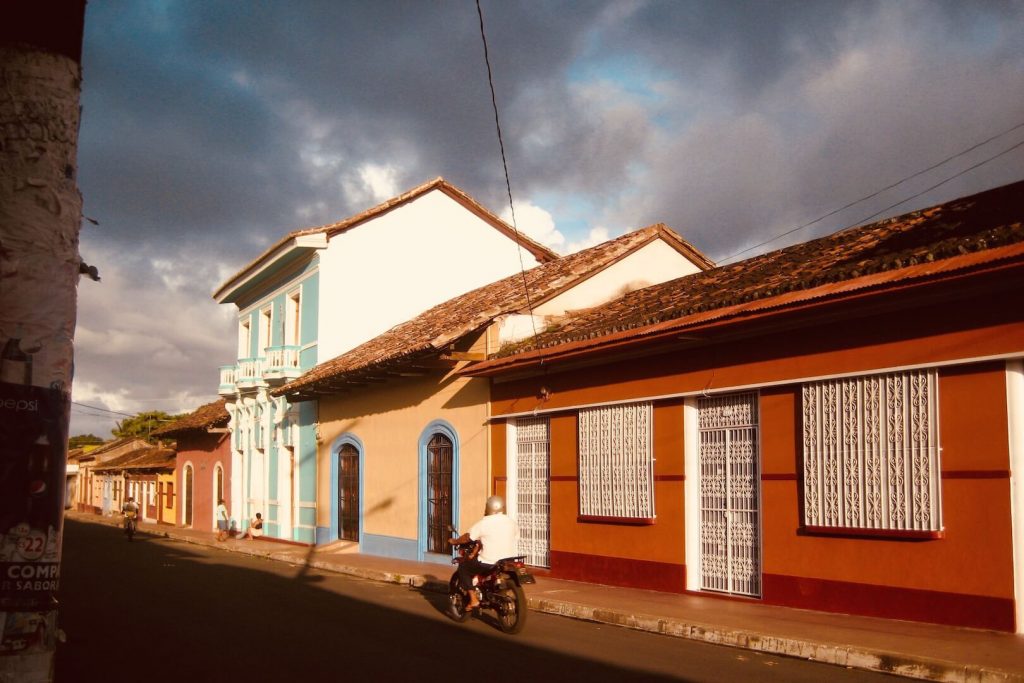 #5: Lago de Atitlán, Guatemala
Around 1.8 million years ago a gigantic volcanic eruption created the foundations for what has since become some of the world's most picturesque geography. The eruption ejected ash as far as Ecuador and Florida, and the subsequent collapse of the magma chamber formed the deepest lake in Central America. Three remaining volcanoes flank the lake, creating steep slopes where unique ecosystems and amazing vistas greet wide-eyed travellers. The party town of San Pedro is the most popular destination on the lake shores, and can be easily reached by regular ferries. You'll be sure to hear reggae music in the bars by the water, and see traditional multi-coloured Mayan dresses worn by the local women. Homestays here are cheap while learning Spanish, and there are a number of more upmarket hotels. Locals are more than friendly, and certainly used to tourists and expats who never seemed to leave the lake. You'll be sure to hear stories about recent natural disasters, council corruption, oil companies planning to drill the lake and entrepreneurial Americans planning to develop the area. However, nothing here tends to move too quickly.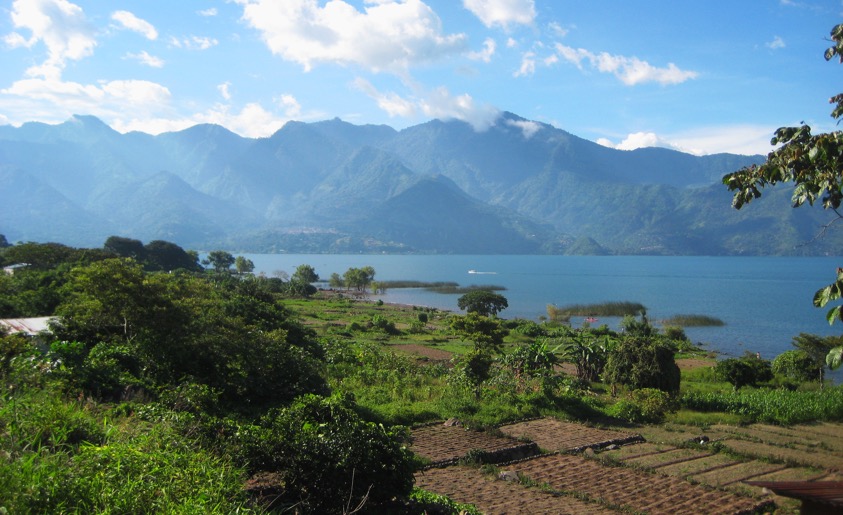 #4: Bay Islands, Honduras
The Bay Islands are a short ferry ride north from the Honduran city of La Ceiba, and represent an anything-goes scuba diving paradise. Utila is the favourite island for backpackers, while the upmarket Roatan offers more exclusive accommodation. Both locations are a bustle of golf buggies, colourful shanties, swaggering locals carrying fishing gear and incredible seafood dinners. Multiple scuba diving businesses, often including hostel accommodation, offer some of the cheapest diving courses in the world. A number of cays stretch out from the islands, and it doesn't take much rum to imagine the stories of pirates, hidden treasure and shipwrecks that make these islands quintessentially Caribbean. The islands feature as a refuge for Jenna and Rafael in The Noriega Tapes, hiding out in a seaside cabin before making the treacherous journey to the Honduran mainland.
#3: Isla de Ometepe, Nicaragua
Nicaragua's biggest attraction is arguably the mysterious twin volcanic island rising up from the dark waters of Lake Nicaragua. The island is a tropical paradise fit for a castaway movie, with fresh springs, waterfalls, palm trees and broad white beaches. A number of vivid green coffee plantations paint the edges of the volcanoes, while eternally churning clouds rise up to the peaks. This has long been a popular destination, but owing the relatively few tourists in Nicaragua it is surprisingly serene. Fingers crossed it continues to stay this way!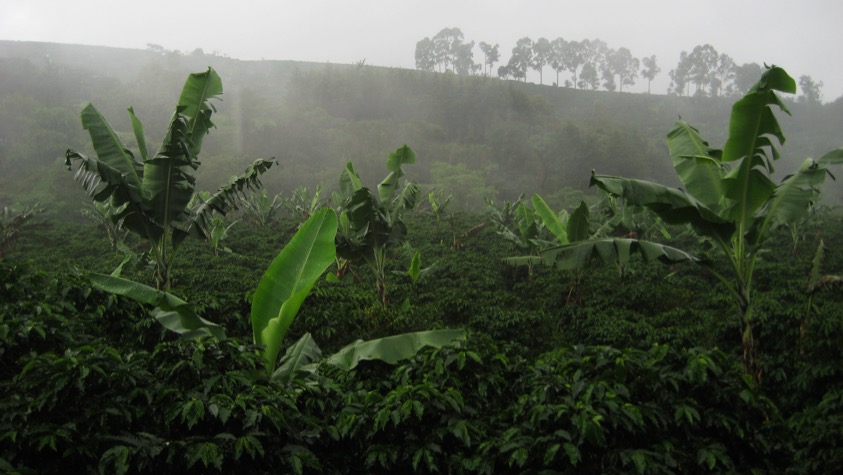 #2: Casco Viejo, Panama
Casco Viejo is the cultural heart of Panama City. It features some of Central America's finest Spanish colonial architecture, as well as its most tumultuous history. Notorious pirate Captain Morgan is responsible for the location of what is now the "old city", after plundering his way to Panama City in 1671 and leaving the original city in flames. The city was then rebuilt on a small peninsula and became a hallmark of colonial Spanish architecture.
In 1989 the US invaded the city in search of former CIA asset Manuel Noriega. The event, involving 27,000 troops, caused incredible destruction and resulted in a still-unknown death toll. While the invasion remains raw for many locals, it has since been overshadowed by the invasions of Iraq and Afghanistan. The impact of the invasion can still be seen in the scars across many of the historical buildings. While many of these ruins have been redeveloped into ritzy expat-funded hotels, the Spanish heart of the peninsula still beats loudly. Energetic locals and colourful stalls fill the cobblestone streets and live music vibrates through humid alleyways. There is a haunting juxtaposition between dilapidated townhouses and upmarket boutique stores, and you can feel that the avenues are in a slow, somewhat resistant transition.
Casco Viejo is the location for much of the action and adventure in The Noriega Tapes, which follows the events leading up to the fiery US invasion. The novel features many key landmarks such as Noriega's Union Club, Heron's Palace, Plaza de la Independencia and the rows of balconies overflowing with bougainvilleas and colourful doorways along the peninsula's avenues.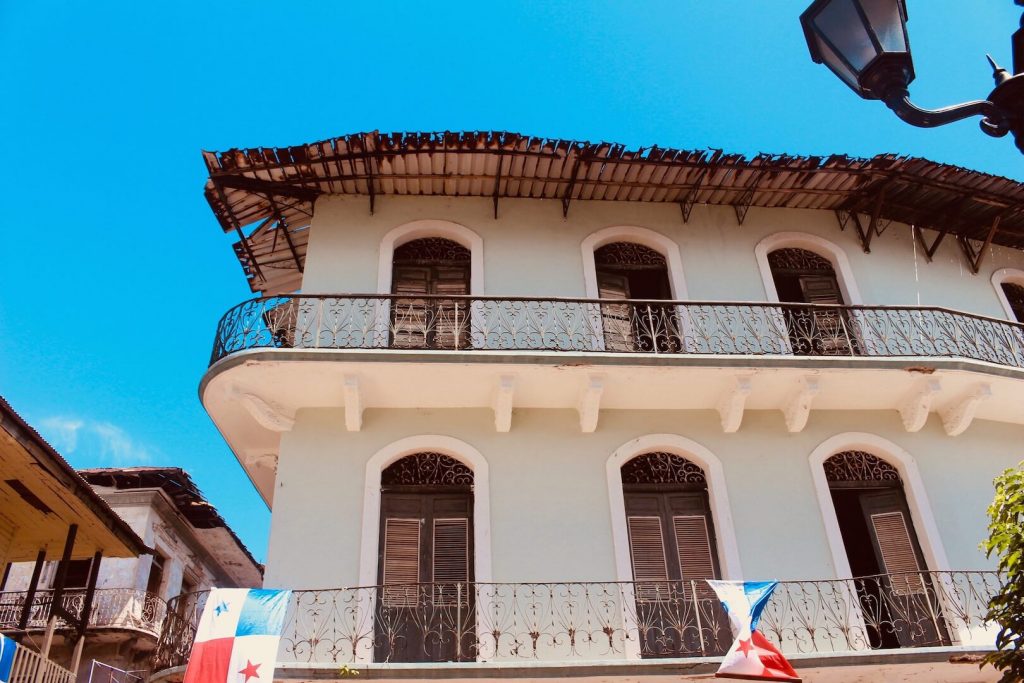 #1: Tikal, Guatemala
In the far northern rainforests of Guatemala, the ancient ruins of Tikal were forgotten for centuries. Standing atop one of the many temples it is easy to see why – impenetrable jungle encloses this area like a blanket of vines, hiding the incredible stone pyramids and courtyards after the sudden collapse of the Mayan civilisation. This destination is unique in its isolation, providing an almost-pristine artefact of Mayan architecture amongst the sounds of monkeys and toucans. Visitors can stay in accommodation just outside the site, where nightfall brings out a bustling array of wildlife. An overnight stay also allows an early-morning visit before the crowds arrive, and visitors can spend hours alone amongst the giant stone walls, tunnels and panoramic peaks. This site is surely the hallmark of Central America, and provides a fitting starting destination for travel into Belize and onwards through the Caribbean.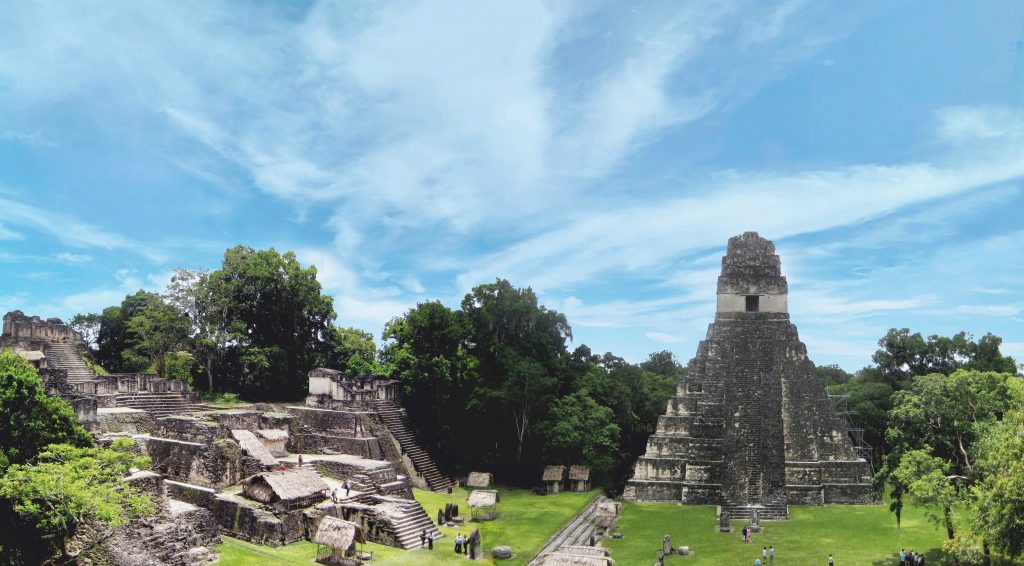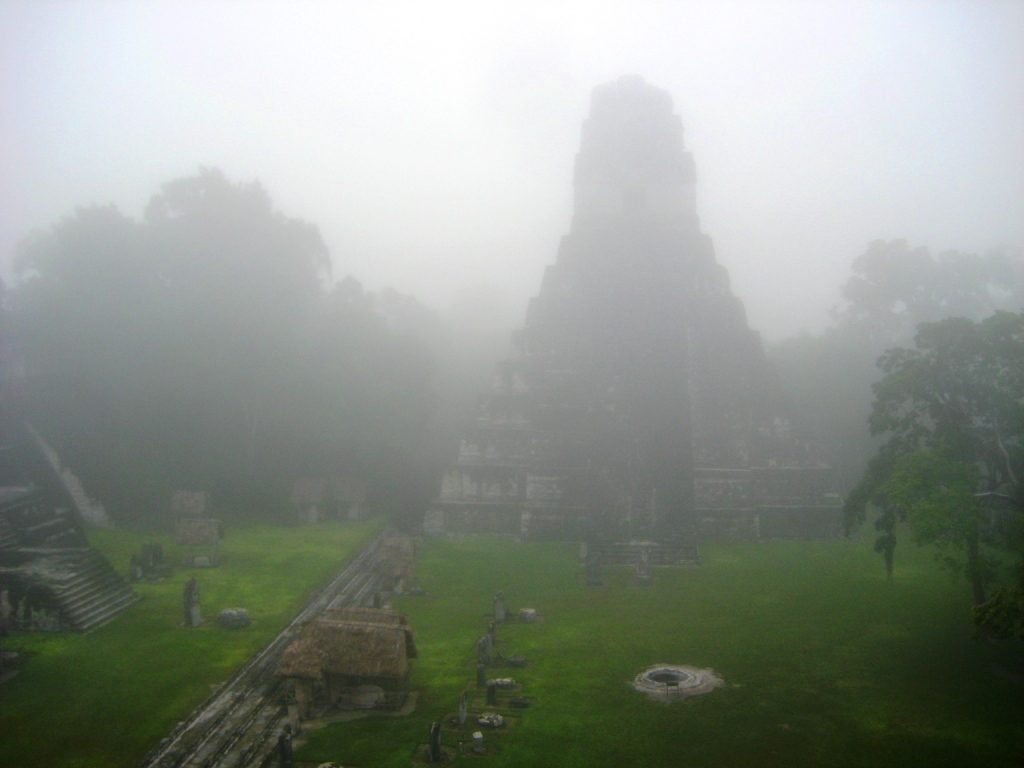 Any questions, or comments on your top destinations in Central America? Please feel free to let me know below!